PARTNERSHIPS WITH SCHOOLS AND STUDENTS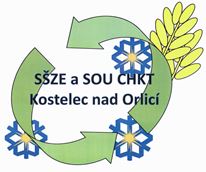 We have a long-term cooperation with the Secondary School of Agriculture and the Secondary Vocational School of Refrigeration and Air Conditioning Technology in Kostelec nad Orlicí. We operate in the same region, students come to us for production practice or find part-time work with us during the holidays. Many graduates of the school successfully work in the company even after graduation.
We have a partnership agreement with the school and provide professional training for both students and teachers in cooperation with the school management. We also participate in the material and technical equipment of the school.
This included, for example, equipment for the practical part of the vocational classroom of the refrigeration apprenticeship. The most valuable investment was a compact air-to-water heat pump with a pre-equipped heat exchanger for the heating system and with multiple heating circuits (TV heating, heat recovery, floor and radiator heating), which shows a real-life example of the installation in a family house. For this heat pump compact, the school also received a learning module with online diagnostics of simulated faults.
A video of the classrooms and the work of the students of the Secondary Vocational School of Refrigeration and Air Conditioning Technology:
Excursions for schools
We offer the opportunity to gain experience in a company that works with the latest technologies. Students will broaden their knowledge and get more than just the facts. They will experience first-hand how our company works. We help students to prepare for their later careers, perhaps with PZP.
Professional practice
It is important for every student to be able to supplement, deepen and consolidate the theoretical knowledge acquired during school lessons by contact with real practice. By being actively involved in our teams and projects, we give students an insight into the real working environment.
Internship application process:
Please send your request to the following email address: kubeckova.kristyna@pzpheating.cz. Upon receipt, you will receive a confirmation of processing. Each request is carefully considered. In case of a positive processing, we will jointly agree on the terms of the internship and the subsequent steps of cooperation.
Job opportunities
As part of our year-round and long-term cooperation with representatives of individual schools, we are in close contact with students who have the potential to become our future colleagues.We offer attractive conditions for future cooperation to suitable candidates.
Possibility of cooperation
If you are interested in these forms of cooperation, you can also contact our sales representatives.
Contact us, we'll get back to you