Energy-efficient and economical single-phase heat pump for hot water heating in air-water systems
258 liter hot water tank
Corrosion protection using anode technology
High-quality thermal insulation of the tank
Option to connect additional heat sources
Hot water heating using indoor or outdoor air as heat source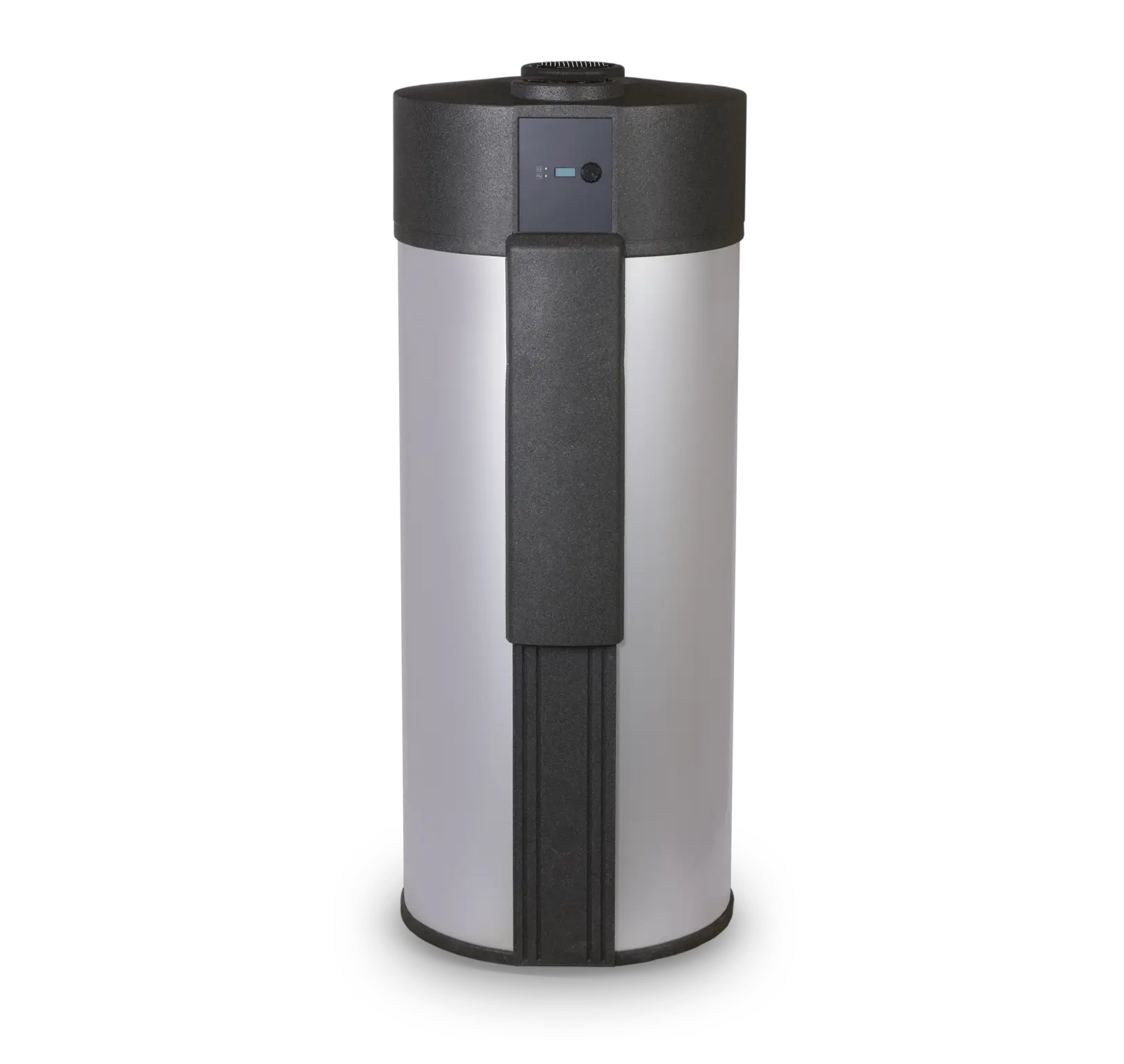 258 liter hot water tank
Corrosion protection using anode technology
High-quality thermal insulation of the tank
Option to connect additional heat sources
Hot water heating using indoor or outdoor air as heat source
After heating, hot water heating is the largest financial cost in the operating expenses of a building. Up to 70% of heat energy is heat obtained for free from the ambient air. This method is therefore easy on the household budget and the environment.
To provide optimal hot water heating, the THERMAL 300 heat pump extracts energy directly from either the air in the room where it is installed, from ventilation air, or from outside air. Adjacent rooms can also be air-conditioned and dehumidified using the cool outlet air. The heat pump can produce 850 liters of hot water at 55 °C in 24 hours.
The enameled surface of the hot water tank effectively protects against corrosion. It also comes equipped with a magnesium anode located in the middle of the tank.
Type designation
x-change fresh 300 A I
Energy class
Rated thermal output (kW)
1,40
Coefficient of Performance (A20/W10-53)
3,67
Energy efficiency of water heating (%)
151

Technical features of the water tank

Capacity (l)
258
Heat exchanger heat transfer surface (m²)
1,00
Amount of hot water per 24 hours (l/24hr)
850
Working range (primary energy source) (°C)
from -10 to +35
Max. hot water temperature with heat pump (°C)
62
Electric heater output (kW)
2,00
Min. required indoor air volume (m³)
3,60
Sound power level according to EN ISO 9614-2 (dB)
58,30
Height / diameter (mm)
1768 / 707
Min. room height for maintenance and installation (mm)
2100
Weight (kg)
153
Country of origin
Germany
Order number
W20201
The future in heating for its indisputable advantages of easy installation and universal use.
Air-water heat pumps are characterised primarily by their high heating capacity and heating factor.
Reliable operation even at extreme outdoor temperatures and very low noise levels.
Our installations can be found in many buildings across the Czech Republic and in other countries throughout Europe.